---
National Drowning Report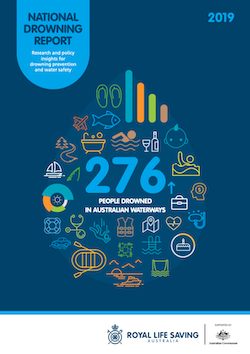 Click here
to download the 2019 National Drowning Report.
Click here
to see the Queensland summary.
The Royal Life Saving National Drowning Report identified 64 drowning deaths occurred across Queensland in 2018/19, 86% of which were males and 39% were in rivers and creeks. Nine children under the age of 5 drowned, reinforcing the importance of supervising children around water.
Of these, 123 deaths (45%) occurred over the summer period, which is a 17% increase compared with the 10‐year average. Overall, 101 drowning deaths occurred in inland waterways and 31 in swimming pools. There were 122 coastal drowning deaths, which includes 71 on beaches, 22 at rock/cliff locations and 18 offshore. Over 80% of total drowning deaths were male.
Royal Life Saving Queensland CEO Paul Barry said "Royal Life Saving is urging Queenslanders to supervise children around water, ensure their pool fence is in good working order in the lead up to summer, and to create safe play areas for children on properties with dams".
32% of Queensland drowning deaths were young adults between the ages of 18 to 34 years. "The report reinforces the importance of ensuring all Australians have the swimming and water safety skills to enjoy our beautiful waterways safely" said Mr Barry.
To stay safe around water, Royal Life Saving and Surf Life Saving Australia urge all Australians to:
Supervise children at all times around water
Learn swimming and lifesaving skills
Wear a lifejacket when boating, rock fishing or paddling
Swim at a patrolled beach between the red and yellow flags
Avoid alcohol and drugs around water
(click here for more reports)
---
Queensland Pro-Am and State Selection Trials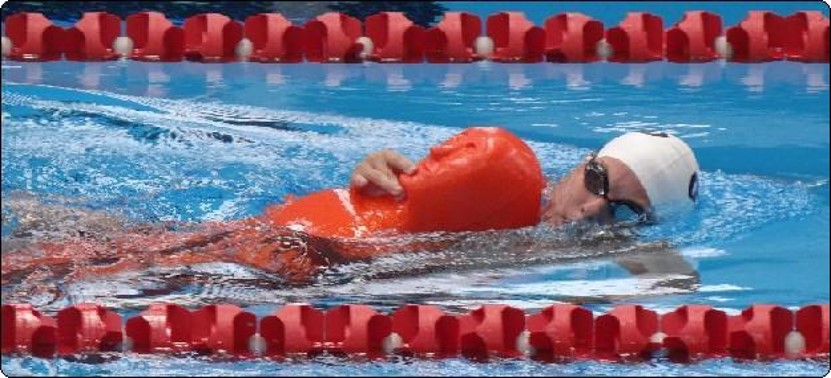 We are pleased to advise that Royal Life Saving is holding the Queensland Pool Life Saving Pro-Am and State Selection Trials on:
Date: Wednesday 9 October 2019
Time: 6.30pm start
Venue: Burpengary Aquatics
, 20 Fountain Road, Burpengary
Registrations close: Wednesday 2 October 2019
---
ABC Series 'The Pool'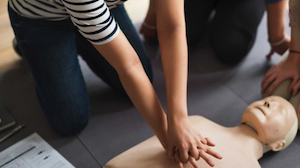 Whether it's the billabong or backyard pool, community pools, ocean pools or harbour pools, Olympic pools or Outback pools, Australians unite around the pool.
ABC is releasing a two-part series, The Pool, exploring our identity through the prism of the pool.
Pools are the source of many stories and narratives - where feminism was fashioned, racism was swept away, sexuality was liberated and where sporting heroes were born.

To get you pool-ready for Summer, ABC Radio Brisbane is hosting a hands-on CPR course with the Royal Life Saving Society of Queensland.
We're giving you the chance do an officially accredited CPR course alongside Loretta Ryan from the Breakfast Program and Olympic Swimmer Leisel Jones, as we prepare for The Pool and focus on water safety.
---
RLSS Commonwealth Young Life Saver of the Year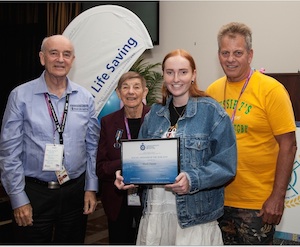 The Royal Life Saving Society is pleased to announce that Marie Dunne has been honoured with the Commonwealth Young Lifesaver of the Year Award.
The Award recognises those young volunteers who are the future of the Society. Each recipient is an individual whose voluntary contributions and achievements have significantly impacted on the Society and it's work and those assisted in our global drowning prevention mission.
Marie joined the Ithaca-Caloundra City Life Saving Club Inc in 2014 at the age of 13 years. She has volunteered community lifesaving patrols at Bulcock Beach, Caloundra since, with exceptional commitment. During the 2014-15 season Marie patrolled 227 hours, during 2015-16 she did 335 hours; 2016-17 she did 344 hours; 2017-18 she did 341 hours and in 2018-19 she did 231 hours. This hours do not include her countless work in training, community work and education. Marie was presented the award at the Aquafutures function on Sat 17 August 2019, and is pictured with Em Pro John Hemsley Pearn, Mrs Gwen Welford & Mr Les Mole (President).
---
Spring Newsletter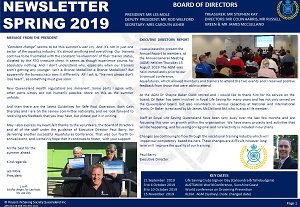 The Royal Life Saving Spring Newsletter is now available.
This newsletter is one of our biggest of recent times and is packed with lots of information. Please download your copy
here
.
View older newsletters
here
.
Click
here
to subscribe to our mailing list.
---
Annual Report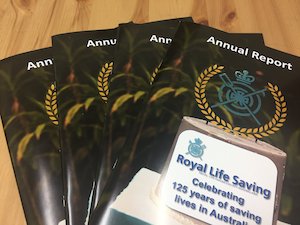 Royal Life Saving has released the 2018-19 Annual Report for teh Society in Queensland. Download your copy of the
Annual Report here
.

The Annual Report celebrates 125 years of life saving in Australia. Royal Life Saving is the first and oldest life saving society in Australia being formed in Sydney in 1894. Read more about us
here
.
---
RLSS Sport Hub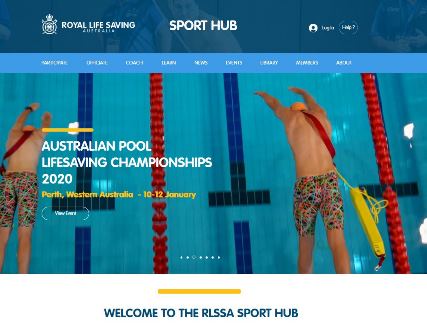 RLSSA has released a sports hub, which is a new online sports portal for all things pool life saving. The hub provides current and prospective pool lifesaving volunteers, coaches, athletes, officials, and facilitators with the knowledge, resources and network to continue their journey in swimming and lifesaving whether that be in the pool, on pool deck, in the community or abroad.
Browse the Sport Hub to find out more about the unique and dynamic sport of pool lifesaving and how you can get involved.
Click here for the RLSS Sports Hub
---
---
---
GoodSAM®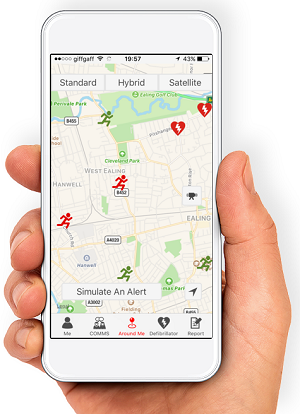 GoodSAM
is the world's most advanced emergency alerting and dispatching platform. GoodSAM is set up to work with ambulance and pre-hospital services to enable qualified bystanders to provide life saving care in emergencies. The app enables those with a Royal Life Saving First Aid certificate to register on the app and help the community. GoodSAM is also the world's largest public AED Registry, and have also launched the world's first mobile AED tracking system.
The app allows alerters to dial the emergency services, and at the same time notify nearby qualified responders (including those with a First Aid certificate) of a medical emergency. By alerting responders of an emergency, GoodSAM connects those in need with those who have the skills to provide critical help before the emergency services arrive.
Royal Life Saving Queensland is the first Queensland organisation to register with GoodSAM. Holders of a current Royal Life Saving Queensland First Aid certificate are able to register as a responder on the app.
Please consider
downloading
the app and registering as an Alerter or Responder. Click
here
for more information.
---
Alcohol and Drowning

Download our latest research information
here
.
New research reveals about as many as one‐in‐six people who swim in rivers is under the influence of alcohol. A study conducted by RLSS and James Cook University surveyed locals and tourists at four river locations (one in Queensland). Researchers used a breathalyser to gauge if people were swimming under the influence of alcohol. A total of 684 people were surveyed and breathalysed across 16 days at the four research sites. Amy Peden (National Manager of Research and Policy) said the study found 16 percent (1 in 6) of swimmers recorded a positive blood alcohol content (BAC) and seven percent were over the legal driving limit.

Media Release - One in Six.
In the past decade, 1,995 men have drowned. Men are four times more likely to drown than women, with males accounting for 80% of all drowning deaths. A culture of risk taking behaviour among men can be dangerous around water, and when combined with alcohol and/or drugs it is often fatal.
Almost a quarter (24%) of male drowning deaths involved alcohol alone. Of the men who had been drinking and subsequently drowned, 67% would have failed a random breath test with a recorded a blood alcohol content above 0.05%.
Tips For Looking Out For Your Mates:
Stand up to your mates if they suggest swimming or taking out a boat under the influence of drugs or alcohol. "Woah, easy there. Where do you think you're going? Not in your state mate."
Suggest alternative activities away from the water when under the influence of drugs or alcohol
Challenge your mates to a round of ping pong, watch your favourite sport on the tele, or take a good ol' nap.
Enjoying the water before any drugs alcohol consumed
Not leaving them alone if they're under the influence around water
KEY FACTS
Download our factsheet
here
.
1,995 men aged 15 years and over have fatally drowned between 1 July 2007 and 30 June 2017
464 cases were known to involve alcohol (24%)
436 cases were known to involve drugs (22%)
726 cases were known to involve alcohol and/or drugs (37%)
Men aged 25-34 account for 19% of all male drowning deaths.
46% of men aged 25-34 years who drowned were known to involve alcohol and/or drugs (166 deaths out of 361)
47% of male drowning deaths in rivers, creeks and streams were known to involve alcohol and/or drugs (261 deaths out of 556)
More Information
---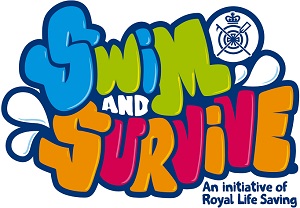 Swim & Survive
Is your school registered for the Swim and Survive program?
We provide partners free lesson plans, certificates and support to deliver the swim and survive program. Your school can register to deliver the swim and survive program
here
. You can also get free resources
here
.
Swim and Survive FREE workshops
You can register for the workshop or express interest in future workshops
here
.
Click here to register/enquire
Have more questions, why not
contact us
.
The Swim and Survive Program is proudly supported by the Queensland State Government