Mystery Guest Visit
The Mystery Guest Visit (MGV) tests the effectiveness of a facility's aquatic supervision plan as delivered by the Lifeguard(s) and are an ideal analysis of operational practices and staff / lifeguard behaviour. Routine, independent and confidential MGV's provide owners / operators of swimming pools with expert assessment of the facility's delivery of supervision and are an essential component of continual improvement and risk mitigation.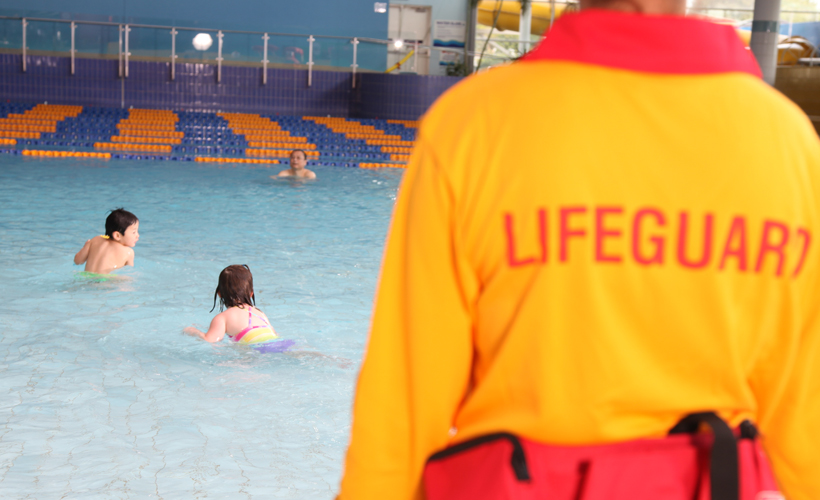 MGV's are particularly useful during busy periods and periods of high risk including the summer and school holidays. They are also a useful tool for facilities that do not have Management representation at the facility during key times such as early mornings and late evenings.
Patron safety is the number one objective in any aquatic facility, and it is the responsibility of the pool operator to ensure high standards are in place. This includes all employees adopting a mature and professional attitude towards their roles and responsibilities in order to reduce drowning and aquatic related injuries.
Patrons who visit an aquatic facility expect to be protected by a well-managed, well-trained team of Lifeguards. The Royal Life Saving Mystery Guest Assessment provides a comprehensive evaluation of operational practice and staff behaviour.
While partaking in the Mystery Guest Assessment, the Royal Life Saving assessor will evaluate facility conditions, operational practice and staff behaviour against industry best practice and directly pinpoint specific deficiencies in daily operations.
How much does an MGV cost?
The cost varies from facility to facility. A stand alone MGV may cost in the region of $695 each (+GST). Please contact us for cost (at no obligation).
What are the benefits of a MGV?
Assess staff delivery against the GSPO and industry best practice
Gain an understanding of the level of compliance with WHS/OHS legislation
Drive safety culture in lifeguard and supervisory staff
Keep lifeguards and supervisors accountable when management are not on-site
Operate in line with coronial recommendations
Demonstrate due diligence via genuine and independent expert tests
Assist with compliance with the GSPO