Turning Everyday People into Community Lifesavers
Royal Life Saving is focused on reducing drowning and promoting healthy, active and skilled communities through innovative, reliable, evidence based advocacy; strong and effective partnerships and quality programs, products and services.
There is no one reason Australians drown, so there is no one simple solution. For that reason, our approach needs to reflect the complexity of the range of issues that result in drowning deaths.
For the past 120 years, the Royal Life Saving Society has worked to harness the strengths of the communities we work with to reduce drowning and turn everyday people into everyday community lifesavers.
We do this by:
Advocacy and awareness-raising
Education
Training
Health Promotion
Aquatic Risk Management
Community Development
Research
Media and Marketing
Sport, Leadership and Participation
International partnerships.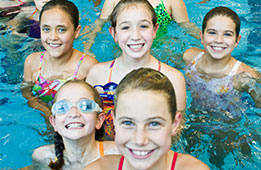 Royal Life Saving Society Queensland Inc is a public benevolent institution (PBI) and is a Incorporated Association. The Society was originally established under charter from the UK, however in the 1980's registered as an incorporated association.
»» Click here for More info
Royal Life Saving recognises the importance of its volunteers through the Honours Awards System. Recognizing the significant role volunteers play in educating people in water safety, survival, rescue, resuscitation and first aid techniques in an effort to reduce injury and loss of life through drowning.
»» Click here for More info
The Society partners with stakeholders, business organisations and supporters on an International, National and Statewide basis to assist us deliver our programs and services t the community.
»» Click here for More info