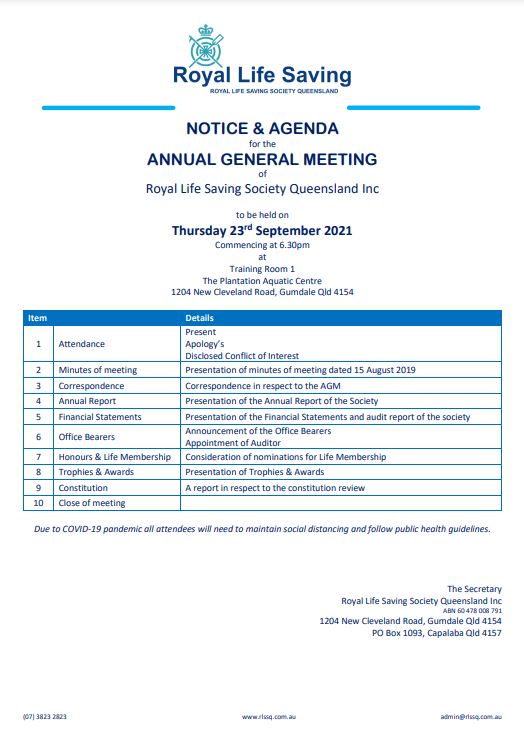 NOTICE OF AGM
We would like to invite members to the Annual General Meeting (AGM) which will be held on Thursday 23 September 2021 at The Plantation, 1204 New Cleveland Road, Gumdale Qld 4154, commencing at 6.30 pm.
You can view the Notice and Agenda for the AGM at this link. The society will release its annual report at the AGM.
If you have not yet renewed your membership for this season, you can renew your membership by completing the membership renewal form.
Please forward any apologies by email to admin@rlssq.com.au.
If you have any questions please contact us on (07) 3823 2823 or email admin@rlssq.com.au.
On behalf of
Mrs Carolyn Asher
The Honorary Secretary
Royal Life Saving Society Queensland Inc