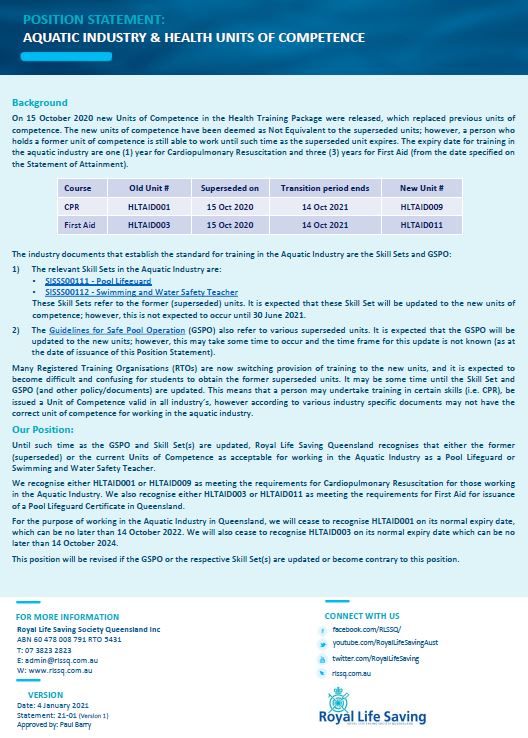 Royal Life Saving Queensland has issued a Position Statement (No 2021-01) in respect to acceptable certificates and training for Pool Lifeguard's and Swim Teachers.
On 15 October 2020 new Units of Competence in the Health Training Package were released (HLTAID009 and HLTAID011), which replaced previous units of
competence HLTAID001 and HLTAID003, however industry documents still refer to the superseded units. Many RTOs are now delivering training with the new units and this is creating problems to the industry.
Position Statement (No 2021-01) clarifies what Royal Life Saving Queensland will accept in respect to training certificates until such time as the industry documents are updated.