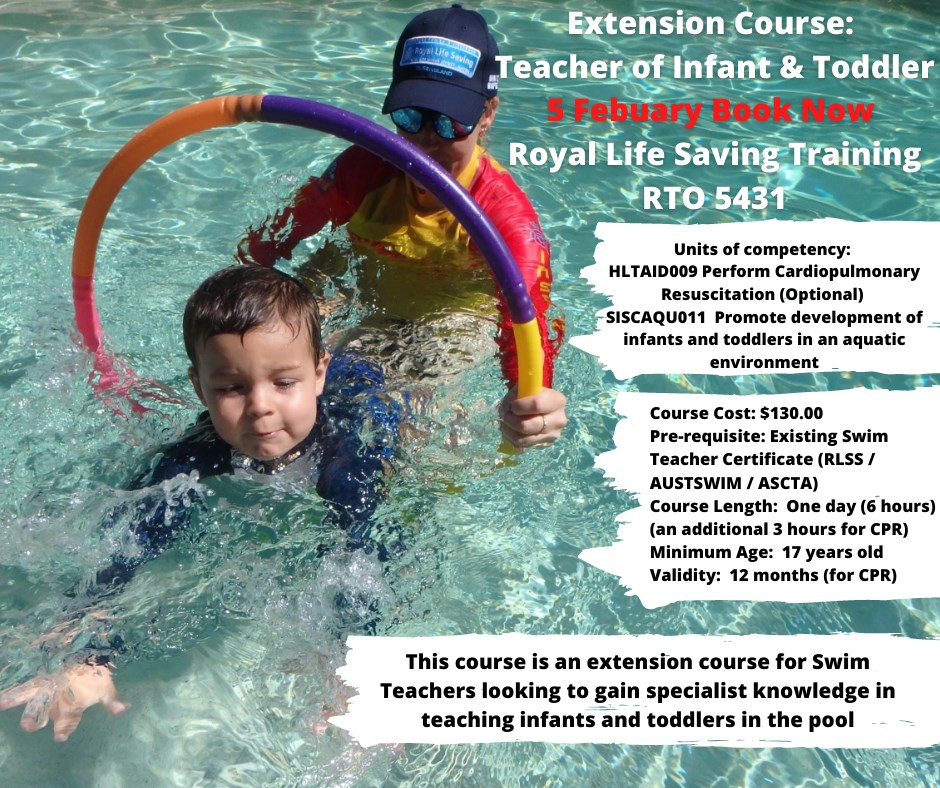 Royal Life Saving announces Swim Teacher Extension Couse (Teacher of Infant & Toddler) will be on 28 March 2021.
This course is an extension course for Swim Teachers looking to gain specialist knowledge in teaching infants and toddlers in the pool.
This course will deliver the skills and knowledge required to select an appropriate progression of activities for the development of infants and toddlers over six (6) months of age in an aquatic environment.
Click here for the course outline.
Download the Licensee Handbook which contain all the information you need to know to become a licensed swim teacher.
For more information, head to our new website www.swimteacher.com.au