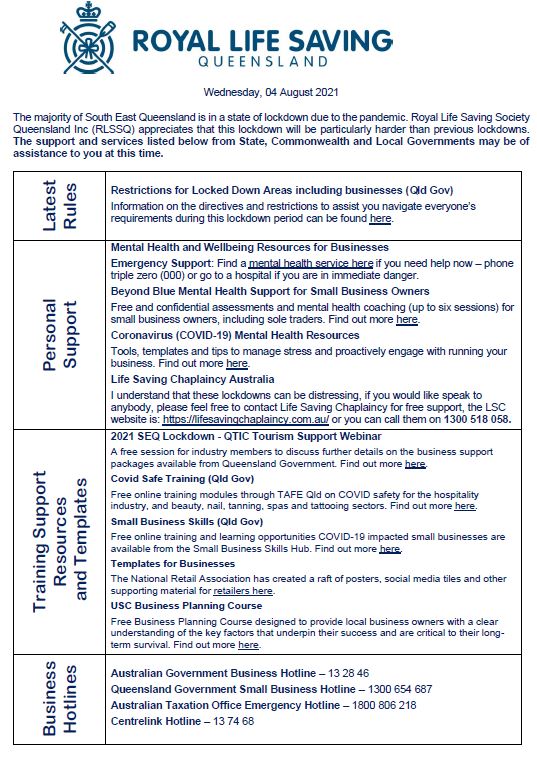 The majority of South East Queensland is in a state of lockdown due to the pandemic. Royal Life Saving Society Queensland Inc appreciates that this lockdown will be particularly harder than previous lockdowns.
We have prepared a summary of some support and services from State, Commonwealth and Local Governments which may be of assistance to stakeholders at this time.
Please feel free to share this list with anybody.