ON JULY 25, PEOPLE ACROSS THE WORLD WILL MARK THE SECOND WORLD DROWNING PREVENTION DAY
In April 2021, the United Nations adopted the historic first Resolution on Global Drowning Prevention, recognising the scale of the problem and calling for coordinated action to prevent drowning.
Drowning is an issue that affects every nation of the world. Globally, an estimated 235,600 people lost their lives to drowning in 2019.
In Australia hundreds of families lose loved ones to drowning every year.
Eighty percent of those who drown are male.
---
DROWNING IS INEQUITABLE
Drowning has been the cause of over 2.5 million preventable deaths in the last decade. It is a significant international issue that to date has been largely unrecognised relative to its impact.
More than 90% of drowning deaths occur in rivers, lakes, wells, domestic water storage vessels and swimming pools in low- and middle-income countries, with children and adolescents in rural areas disproportionately affected.
Drowning is among the ten leading causes of death for children and young people aged 1-24 years in every region of the world.
---
WE ARE ASKING ORGANISATIONS ACROSS QUEENSLAND TO HELP PROMOTE WORLD DROWNING PREVENTION DAY
SCHOOLS
We would absolutely love and appreciate your support in promoting this important message by holding a free dress day – encouraging students to wear blue, along with a gold coin donation.
The school that raises the most money in their region will receive our Royal Rescuers program for free!

Our Royal Rescuers 1 hour Water Safety Education Program is a water safety and CPR awareness skills and knowledge program for school students (prep – year 8), aiming to provide the skills and knowledge for staying safe in and around the water, how to offer assistance and CPR awareness.
All schools that participate will receive a certificate of thanks, along with an explanation of how the money will be used to prevent drowning in Queensland. This will also be awarded in conjunction with other RLSSQ gifts of thanks.
We are also putting our 'Rescue' Challenge forward to schools. This challenge will encourage students to undertake and film their best rescues (reach, throw, tow). Get creative!
All donations will go towards providing further programs and initiatives of Royal Life Saving Queensland to support our vision of a state free from drowning.
AQUATIC FACILITIES
There have been a range of online marketing resources for industry to promote across their own communication channels and to display at their facility here. This content includes: Website, Social Media and Video Content.
Additionally, we are asking industry to help further promote this message by asking swim school participants to attend their swimming lessons in blue, and by tagging us in their best rescues (reach, throw, tow) videos for our 'Rescue Challenge'.
---
---
RLSSQ RESCUE CHALLENGE
The #RLSSQRescueChallenge calls for participants to undertake and film their best water or land-based rescues. This could include; Talk, Reach, Throw or Tow Rescues.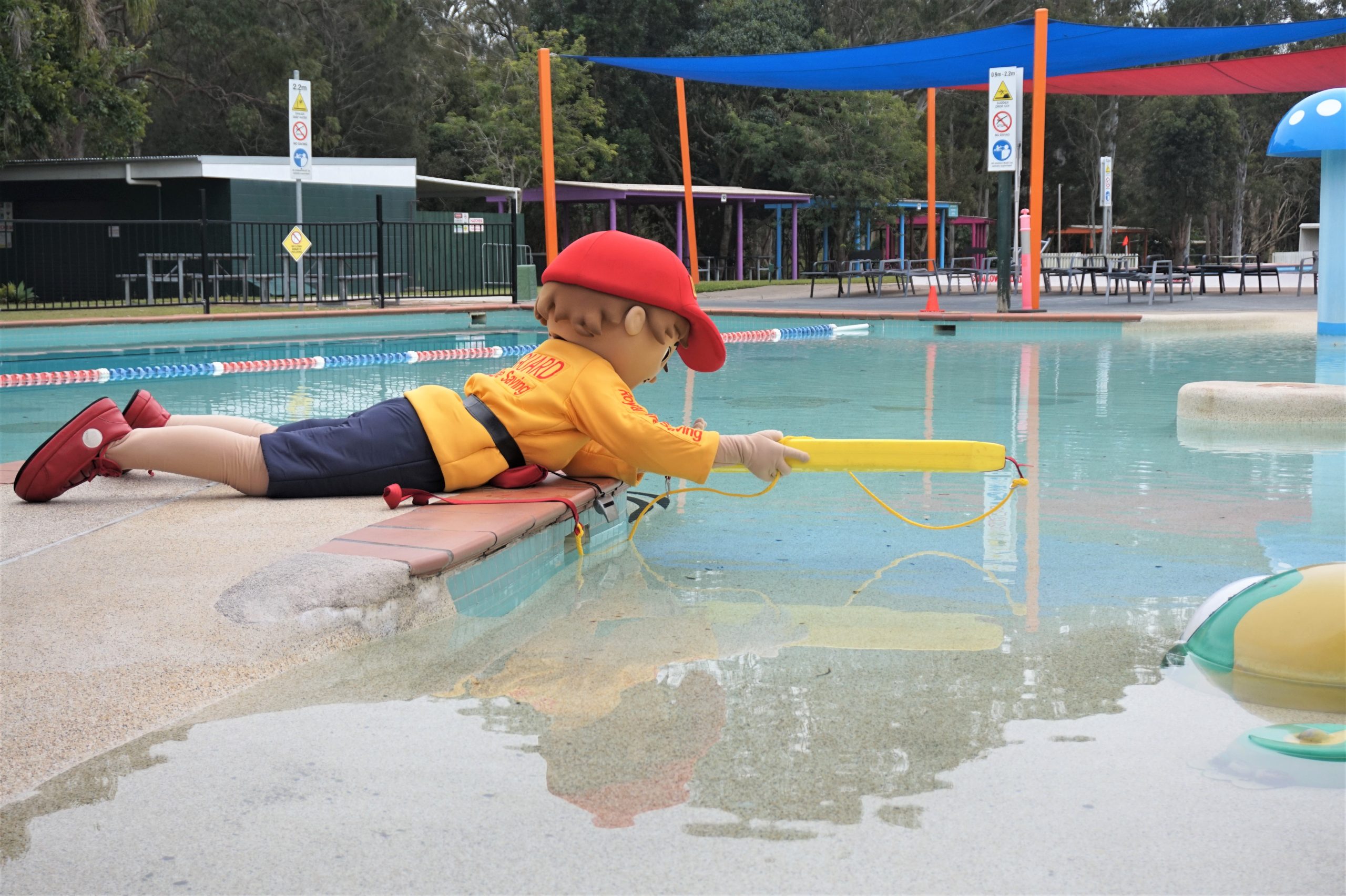 We can't wait to see your skills – get creative!
*Please note that safety should be considered at all times.
---
Be sure to tag #DrowningPrevention, #WorldDrowningPrevention Day and @RoyalLifeSavingSocietyQueensland and @RoyalLifeSaving in your social media posts.
---
Register here to take part in our World Drowning Day Prevention Activities:
Privacy Notice
We respect your privacy. Information collected on this form will be used for the purpose of dealing with your enquiry. This information may be disclosed to relevant staff, officers, members, suppliers, contractors, affiliates and/or training partners. If your feedback involves a person or a response from a person, that person may view the information you have provided in order to respond. Please contact us if you do not agree with our privacy policy as we may not be able to process your feedback. You will be able to access this information by contacting our Privacy Officer.
Note: Certain information from your computer (including your IP address and other identifiers) will be collected when this form is submitted.